Shown LSFF 2015 and in six UK cinemas
with Jon Cleave and Nadia Serantes
More about this darkly comic drama coming soon…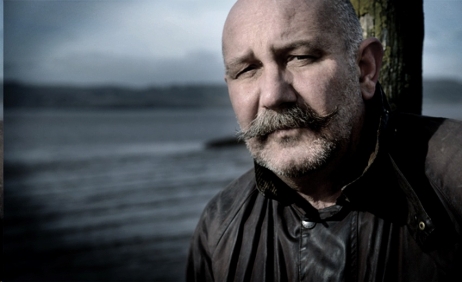 ---
JOURNEY MAN
AN ARTURI FILMS PRODUCTION
IN ASSOCIATION WITH THE ARTS COUNCIL OF WALES
A Short Film by DICTYNNA HOOD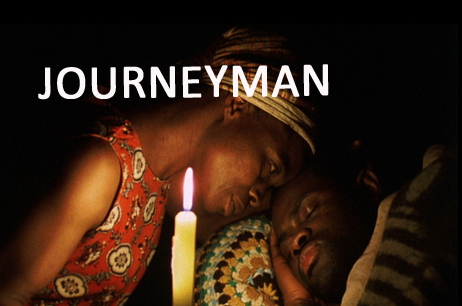 A stowaway from Sierra Leone, a Welsh town, and Christmas…
WHAT THE TURNER CLASSIC SHORTS' PRIZE JUDGES SAID ABOUT JOURNEY MAN
EWAN McGREGOR
'Beautiful acting from Usifu Jalloh and Ruth Madoc. Lovely, lovely film. Sensitive, understated, kind and clear. We're all human beings – we all love and lose. Brilliant performance from Usifu – Excellent!'
NEIL NORMAN – MOVIE CRITIC, THE EVENING STANDARD
'Invigorating cross-cultural comedie humaine with a Sierra Leone stowaway seeing Port Talbot through wondering and frightened eyes. Terrific performances from Usifu Jalloh and Ruth Madoc and a truly original vision that offers no compromise but allows the viewer somehow to access the heads of the individuals. A terrific, impressionistic piece of work with a benign soul.'
'Journey Man' secured eight months cinema release in UGC and independent cinemas around the UK, screening in front of Bafta Winning Feature Films – Stephen Frears' Dirty Pretty Things' and Michael Winterbottom's 'In This World'.
Other Awards for the film include:
Taos Int. Film Festival
Amiens International Film Festival, France
Interfilm, Berlin
NY Expo
The film has formed the basis of a Schools workshop pack created and sold by the UK Refugee Council.
You can also purchase the DVD of film directly from Arturi Films.
E-mail: info@arturifilms.com